BIO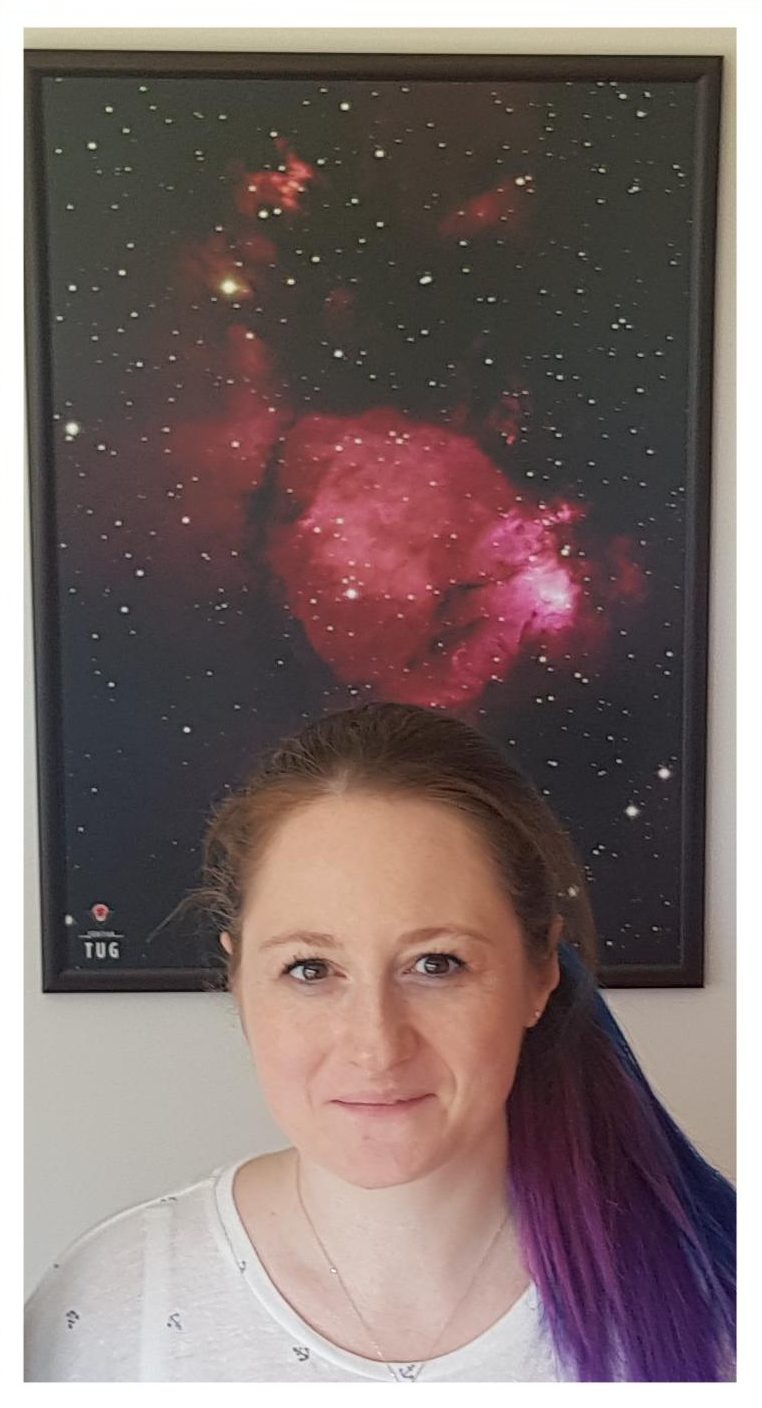 Born in 1983, Istanbul, Turkey. Graduated from Astronomy and Space Sciences department of Ankara University in 2006. Acquired a scholarship to pursue an MSc at Max Planck Institute für Radioastronomie, Üniversität Bonn. After living in Bonn for 2 years, returned back to Turkey and got her Master's degree from Erciyes University with her thesis on 'The relation between the absolute parameters of chromospherically active binary stars and their X-ray properties' in 2010. Awarded a scholarship for her PhD studies at Queen's University Belfast, United Kingdom; published a PhD thesis titled 'Exotic binary stars as products of common- envelope evolution' under the supervision of Prof. C.S.Jeffery at the Armagh Observatory in 2015.
From the beginning of her astronomy education, she published several scientific and popular articles; organised and volunteered at many country-wide star parties both in Turkey, Germany and the United Kingdom. She also worked as an astronomy teacher during her undergrad for a private school. She has been invited for interviews by various TV and radio channels, including British Broadcasting Corporation (BBC) and Turkish Radio and Television Corporation (TRT). Since 2003 she is also performing as a freelance science journalist at various science magazines and web portals.
Since 2009, she is a member of Space Generation Advisory Council(SGAC) which is a global non-governmental, non-profit organisation in support of the United Nations programme on space applications. At this organisation, she also acted as National Point of Contact for Turkey from 2010 to 2012. Also a fellow of Royal Astronomical Society(RAS) and Turkish Astronomical Society(TAD), a junior member of the International Astronomical Union (IAU), and observation mentor at the American Association of Variable Star Observers (AAVSO).
From June 2015 to September 2017 she worked as a post- doctoral researcher at Korea Astronomy and Space Sciences Institute - Giant Magellan Telescope - Korean Science Group. In 2019-2020 academic year she worked at the Krakow Pedagogical University (Uniwersytet Pedagogiczny w Krakowie) in as an assistant professor.
Her specialities include
observations,

binary stars,

hot subdwarfs,

popular astronomy,

public outreach,

astronomy education,

scientific journalism.